Stock market news and updates are very important for stock traders and investors. if you are a trader or investor or a stock market enthusiast it is very important to stay connected with the market always and watch the movements of the market very closely.and you must know the Top 10 Stock market apps that help you. the revolutionary change in high-speed internet in the country reflected in the stock market also like new innovations, technical updations, etc. this change introduced a lot of mobile applications relating stock market and business news which is essential for trading and investing. stock market and news related apps become more popular these days. using such an app will help you to stay connected with the stock market 24×7. it is very easy to access compared to brows in the browser.
Also read: Top 10 Stock market websites
in this post, we will discuss Top 10 Stock market apps that help you to stay connected with the stock market and stay updated with market movements. it will help you to improve your stock market knowledge as well as your skills.
Top 10 Stock market apps
Stock edge
Money control
Investing.com
Yahoo finance
CNBC
Investar
Bloomberg
Webull
NSE Mobile Trading
NDTV Profit
Stock edge
The stock edge is one of the most popular mobile app in India for the stock market. it is released on 06-MAY-2016 by Kredent Infoedge Pvt ltd. it comes with amazing skin and an attractive look more importantly it is very user-friendly. Stock edge is available on both android and ios.
play store rating: 4.3/5 (28k reviews)
downloads: 1M+
Features
it provides full-time stock market updates with filtered stock market news.
It provides nifty news, NSE and BSE corporate announcements, forthcoming events, corporate actions, result calendar, daily bulk and block and inside deals, company results and FII/FPI & DII Cash, and derivative statistics.
The stock edge comes with good quality technical and fundamental scans.
It provides the sector-wise and industry-wise study of stocks based on MCAP, PE, P/BV/ROE, and ROCE ratios.
Stock edge allows you to create your own equity and MF watch list which helps you to get updates on stocks and track investments easy.
Money control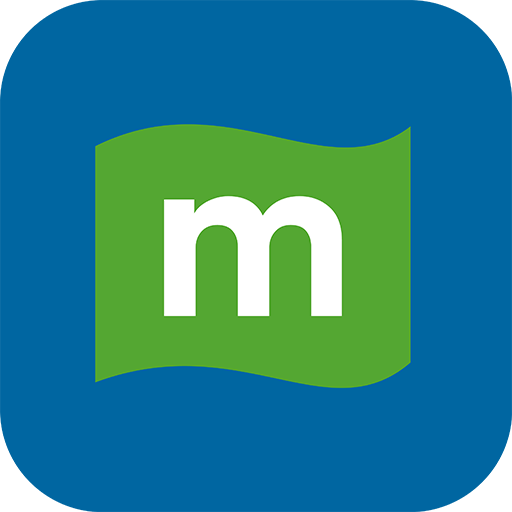 Money control is the leading stock market and business apps in India. it is released on 24-FEB-2011 by Network18. it allows you to track the latest updates on the Indian stock market as well as global markets. it also helps you to create a personal watch list and portfolio to track your investments. money control is free but it offers a pro version to get more features. but for beginners and traders, the money control free version is enough and it gives the best updates about the stock market.
Play store rating-4/5 (328k reviews)
Downloads: 10M+
Features
provides the latest market data and news 24×7 which helps a trader and investor to stay connected with the market always.
All-day coverage of the latest stock market, business, and economy news.
Money control allows you to create a Portfolio across stocks, mutual funds, ULIPS and tracks your investments.
It offers a Personalized watch list which helps you to track your stocks, mutual funds, and stay updated about the stock which you are watching.
money control comes with a forum message board for following and discussing your favorite stocks and it also helps you to engage and participate in conversations relating to your portfolio or asset of your interest.
Investing.com
It is another famous and useful mobile application available in India for the stock market. since it's a global application you need to set location before you start using. it provides both Indian and global market status and news which helps you to stay connected with global markets also.
was released on 12-SEP-2013
Play store rating:4.5/5
Downloads:10M+
Features
Investing.com provides real-time data and a financial calendar to track all financial events throughout the year.
You can track global indices, stocks, bonds, commodities, currencies, and interest rates from all around the world.
A personalized portfolio allows you to add your favorite financial instruments and holdings to your portfolio and track them effectively.
It allows quick access to all world-class tools like economic calendar, earnings calendar, technical summary, and more.
The Alert system on Investing.com allows you to create customizable alerts for any investments.
Yahoo finance
YF is a leading stock market news application available in India.it comes with both Indian and global stock market news and updates. before starting you need to set region India since it is a global application. Yahoo finance was released on 04-OCT-2010 by Yahoo.
Play store rating:4.2/5 (167K reviews)
Downloads: 10M
Features
Follow the stocks you want and get accurate news and alerts.
You can track the performance of your personal portfolio.
You can access real-time stock information and investment news updates.
Beyond stocks, you can track currencies, bonds, commodities, equities, and more.
You can compare stocks with full-screen charts and Find all the pieces of information you need.
CNBC
The CNBC mobile app will allow you to access accurate and timely business news and financial information, market data, and primetime programming faster than ever. Following stocks and keeping up with the market is easier than ever with CNBC mobile app. Stocks are easily tracked in customizable watch lists so you can get real-time stock market quotes and global market data on your phone throughout the day. you can view trading data on both pre-market and post-hours, with accurate charts and customizable time frames, most importantly all these can be done from your mobile device.
Play store rating-4.5/5 (36K reviews)
Downloads-1M+
Features.
Global stock market coverage around the clock
The apps make Investments easy with amazing stock quotes, interactive charts, and customizable time frames.
You can create and track your favorite stocks in real-time from your mobile device.
trading data is available on pre-market and after-hours.
Live stream of news.
Investar
Investar is a Live Indian Stock Market app for Technical Analysis. It is useful to anyone who is interested in the Indian Stock Market, whether you are a Short-Term/Long-Term Trader, Day Trader, Technical Analyst, Broker, Chartered Accountant, Housewife, Student, or any other Individual Investor. Its interactive charts and simple navigation features making it one of the best stock market apps.
Play store rating-3.5/5 (1.4K reviews)
Downloads-100K+
Features
It gives real-time data updates and chart updates for both Stocks and F&O.
Unlimited watch-lists.
Create multiple chart-views, Chart types like Line, Candle-Stick, Bar, Line with Dots and Heiken-Ashi are available.
Scan Alerts in background.
Watch-list synchronization with Investar Desktop Software
Bloomberg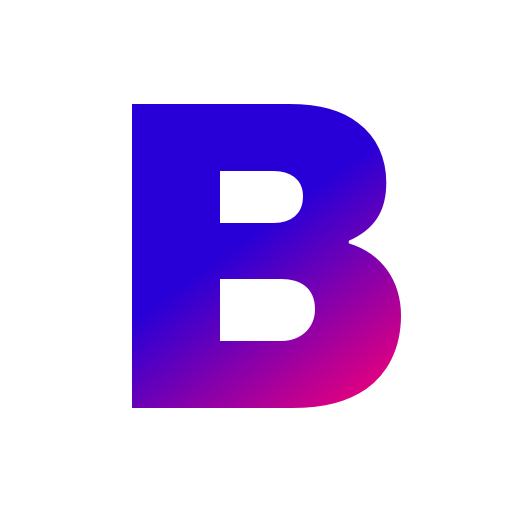 Bloomberg provides comprehensive access to global business, stock market and finance news, and trending topics like bitcoin and cryptocurrency. You can easily customize the app to track and study your portfolio. also the app provides continuous alerts on global stock markets and summarized financial, economic information, and news.
If you want to track and monitor your stock portfolio or just want to follow the breaking financial market news, Bloomberg is providing both news and analysis that you require, whenever and wherever you need it.
Play store rating-4.2/5 (71K reviews)
Downloads-10M+
Features
It provides Featured and trending updates in the stock market, finance, business, and many more.
global market news and data.
the app provides the latest market data including Equity Indexes, Futures, Bonds, Commodities & Currencies.
Easily track your portfolio by adding security to your personal Watch list.
The app enables Bloomberg Television Live without the Cable or Satellite subscription.
Webull
Obtain the latest India and Global stock markets information and More features like real-time quotes, real-time news, tracking your favorite forex, equities, ETFs, indices, options, commodities & futures in your customizable portfolio or synchronize your Google Finance account.
since it is a global platform you need to setup location before you start using the app.
Play store rating-4.4/5 (64K reviews)
Downloads-5M+
Features
Global Market Data.
Personalized Stock Portfolio.
Customized Widget & Alerts.
In-Depth & Easy to Navigate Overview.
Smart Financial Tools and Global Breaking News.
NSE mobile trading
NSE Mobile Trading is an amazing application that features comprehensive trading and stock market tracking platform. since NSE is the most legitimate and trusted source, the NSE app is very popular among Indian traders and investors.
The app offers real-time streaming of the quotes, charts, market depth, and the ease to trade hassle-free across all asset classes (Equities, Derivatives, Currencies, Commodities, Offer for Sale) anywhere and at any time.
Play store rating-3.3/5 (15K reviews)
Downloads-1M+
Features
Simple and user-friendly interface.
legitimate and purest source of data.
Comprehensive trading and market monitoring platform.
get real-time quotes from anywhere.
fast and accurate.
NDTV profit
NDTV Profit app brings you to the live coverage from the financial markets. supported by India's leading business channel, NDTV Profit. this app is your best source of information on the business, economy, and markets.
Use the app to watch Live TV and stay updated with the latest news and analysis of financial markets, economy, and business.
Play store rating-4/5 (2.5K reviews)
Downloads-100k+
Features
Company-specific news, videos, financial and key metrics.
Live & Historical Interactive Charts, offering custom time frames from one day to 3 years.
Live Stock Quotes and Charts.
Stock market news, budget news, top stories, analysis, etc. are exclusively available from NDTV Profit.
Live TV streaming from NDTV Profit Studios. also all NDTV Profit program videos are available with previous episodes.
Final Thoughts
For stock traders and investors, it is very important to stay connected with the market 24*7. it is very essential to update your knowledge continuously. but in this modern era of mobile technology, it is very difficult to browse websites frequently. instead of that, we have got a few interesting and useful mobile applications. in this post, we discussed Top 10 Stock market apps that will help you to stay connected with the market 24*7. download your favorite app and explore it.
Happy Investing.