Payments banks provide the service of banking at the doorstep. The prime objective of launching a payments bank by RBI provided financial services to small businesses, low-income households, migrant labor, and common people of India living in remote and rural areas. In this post, we will discuss Payment banks including the Top 5 Payment Banks in India 2021.
What is Payments Bank?
Payments banks are different compared to a normal bank. Payments banks are operating at a lower scale. these banks can do most of the banking operations however, as it is operating at a lower scale there are few restrictions associated with payment banks. Here are details about services offered by Payment Banks in India. Like other bank payments, banks are completely regulating by the RBI.
The Saving account and current account facility are available in the payment bank.
You can also get an interest rate on the deposited money like traditional banks.
Payment banks accept a restricted deposit of up to 1 Lakh.
You can also get an ATM cum debit card from these banks.
Mobile banking and internet banking are available in all these payment banks.
account to account money transfer facility is available.
Payment transfer facility RTGS/NEFT/IMPS and utility bill payment facility are available.
payment bank also provides other non-banking services like mutual funds, insurance, pension products, and forex.
These banks cannot issue a credit card or provide loans to the customer.
NRI cannot use this facility.
Following are the India's most commonly uses Payments banks.
India Post Payments Bank-IPPB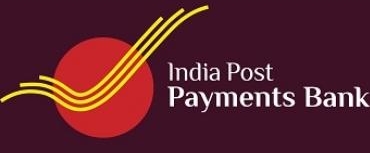 India Post Payments Bank is the biggest payments bank in India. as we all know India post is having a wide network all over the country. this makes the IPPB the biggest payments bank. post office branches are working as a bank and the postman/postwoman providing banking services at the doorstep. the post office network in India supporting the IPPB very well. so common people living in semi-rural and rural areas can get the services of India post payments bank easily. following are few key facts about the India post payments bank.
Also read: DAKPAY- All you need to know about DakPay
IPPB provides ease of banking.
IPPB provides a paper-less banking experience.
mobile banking facility is available at IPPB
IPPB provides a QR code-based card which is useful for shopping and bill payments.
non-banking services like insurance, investment, etc are available at IPPB.
Airtel Payments Bank
Airtel payment bank is a subsidiary of the Bharti Airtel family. It is a partnership Banking business between Bharti Airtel and Kotak Mahindra Bank (80:20). Airtel became the first company to receive the payments bank license from the Reserve Bank of India. following are few key facts about the Airtel payments bank.
Provides interest on the money deposited.
UPI and IMPS facilities are available.
Airtel banking point allows the customer to do banking activities offline.
Cash withdrawal through selected ATMs is available.
Provides third-party insurance products and Atal Pension Yojana plan.
Fino Payments Banks

Fino Payments Bank is incorporated on04 April 2017. Rishi Gupta is the CEO of the Fino payments bank. It provides the best services in Savings Account, Current Account, BPay, Loans, Insurance. following are few key facts about the Fino payments bank.
Anytime, anywhere banking facility.
Instant money transfer from one account to another.
The debit card is available and ATM withdrawal can be done at online and offline.
Mobile and DTH recharge, and other bill payments.
Mobile banking facility.
Free Insurance facility up to 2 Lakh.
 Paytm Payments Bank
Paytm Payments Bank is one of the most used payment banks in India. it allows you to do all your financial transactions through one app. it is more popular than other payments banks because of its user-friendly interface and ease of accessibility. following are few key facts about the Paytm payments bank.
Zero balance saving bank account any monthly average balance requirement.
Simple and easy process of account opening. u can do KYC for more services.
Fund transfer is possible without KYC.
UPI, NEFT, and IMPS are available.
Money transfer from Paytm payments bank account to Paytm Wallet is possible.
Easy ticket booking and bill payments.
Jio Payments Bank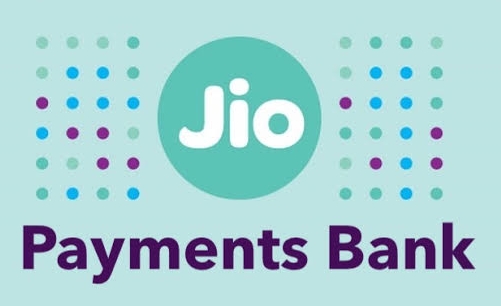 Jio Payments Bank is founded on 03 April 2018 by Mukesh Ambani. The parent organization of the Jio payments bank is Reliance Industries and Navi Mumbai is the headquarters. Jio payments bank is a partnership banking business between Reliance Industries and the State bank of India (70:30). following are few key facts about the Jio payments bank.
Free account opening.
No minimum balance requirement..
Interest rate is 3.5 % per annum.
Easy Transfer facility from Jio Payment Bank to another bank.
Mobile banking facility.
Easy bill payments.
Final Thoughts.
Payments banks are gaining attention these days. also, it is gaining more customers. even though it is operating on a small scale, it provides all the basic services we need. moreover, these new generation payments banks provide a high-quality digital banking experience. having a payments bank account is always good. in this post, we discussed the Top 5 Payments Banks in India. I hope this post will give you a basic idea about payments bank.
Happy Banking